Perfect for securing the ZOLEO satellite communicator on a belt, backpack or any accessory with a camera-mount, the ZOLEO Cradle Kit includes everything you need to keep the device accessible and secure when you're on the go. The cradle locks the ZOLEO device in place when used with any of the interchangeable inserts. To swap an insert, simply remove the ZOLEO device from the cradle and slide the new insert into place.
Includes:
Main cradle
Belt clip insert
Camera mount insert
Strap infill insert (max. strap width 2.5 cm (1 in))
Quick Start Guide
ADDITIONAL SPECS
Cradle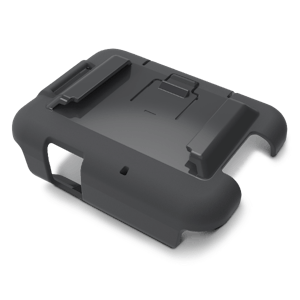 The main cradle secures and protects your ZOLEO device and includes a locking tab to enable easy installation or removal of all included clips/inserts.
Dimension: 74.5 x 95.0 x 27.8 mm (2.93 x 3.74 x 1.09 in)
Weight: 3.0 g (0.10 oz)
Colour: Grey
---
Belt Clip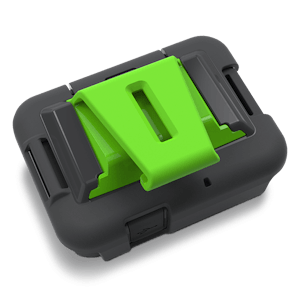 Secures your ZOLEO device to be worn on a belt.
Weight: 2.0 g (0.07 oz)
Colour: Green
---
Strap Infill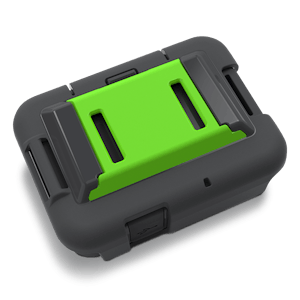 Secures your ZOLEO device flat against a backpack or other installations using a strap or tether. Simply slip the strap through the insert.
Fits straps up to: 25 mm (1 in)
Weight: 1.0 g (0.03 oz)
Colour: Green
---
Camera Mount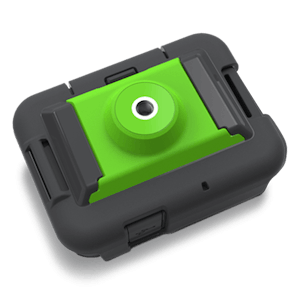 Secures your ZOLEO device to any universal camera mount. Ideal for use with other RAM mounts and other accessories with a camera mount.
Weight: 1.5 g (0.05 oz)
Thread Type: ¼"-20 UNC
Colour: Green